Christmas Department
Available at Barkers Home
This Christmas, be a part of the house-proud crowd. It doesn't matter whether you're a minimalist or traditionalist, our luxuries range of Christmas decorations and home accessories will help you bring the festive cheer into your home in style. From baubles to garlands, figurines and Christmas trees we have all you need in our Christmas Department. We've stepped it up this year and we think the sparkling array of products we have this year is our best collection yet! Come and see it for yourself in Barkers Home, first floor.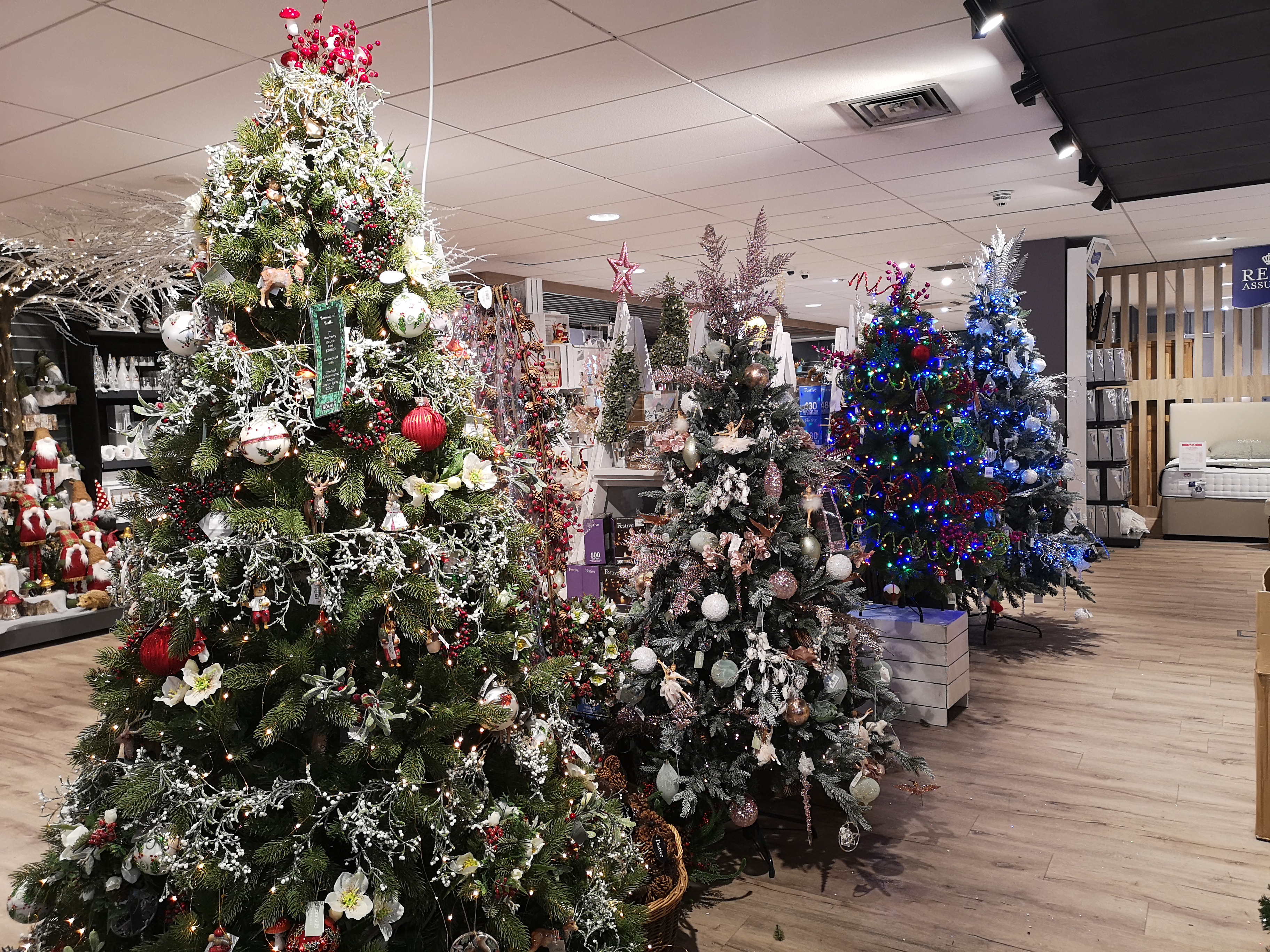 TREE DECORATIONS
ALL THINGS SPARKLY
What festive trend are you inspired by this year? Whether you like to deck the halls in traditional style, maybe a glittering statement or prefer something a little more bold and contemporary our collection of baubles and other beautiful hanging decorations will give your tree a touch of sensational luxe. ORNAMENTS & FIGURINES
FESTIVE FUN
Inject some fun into your home with our unique collection of oh-so necessary festive decorations, from sleighs to snow globes and even Santa himself, these are sure to fill your home with festive cheer.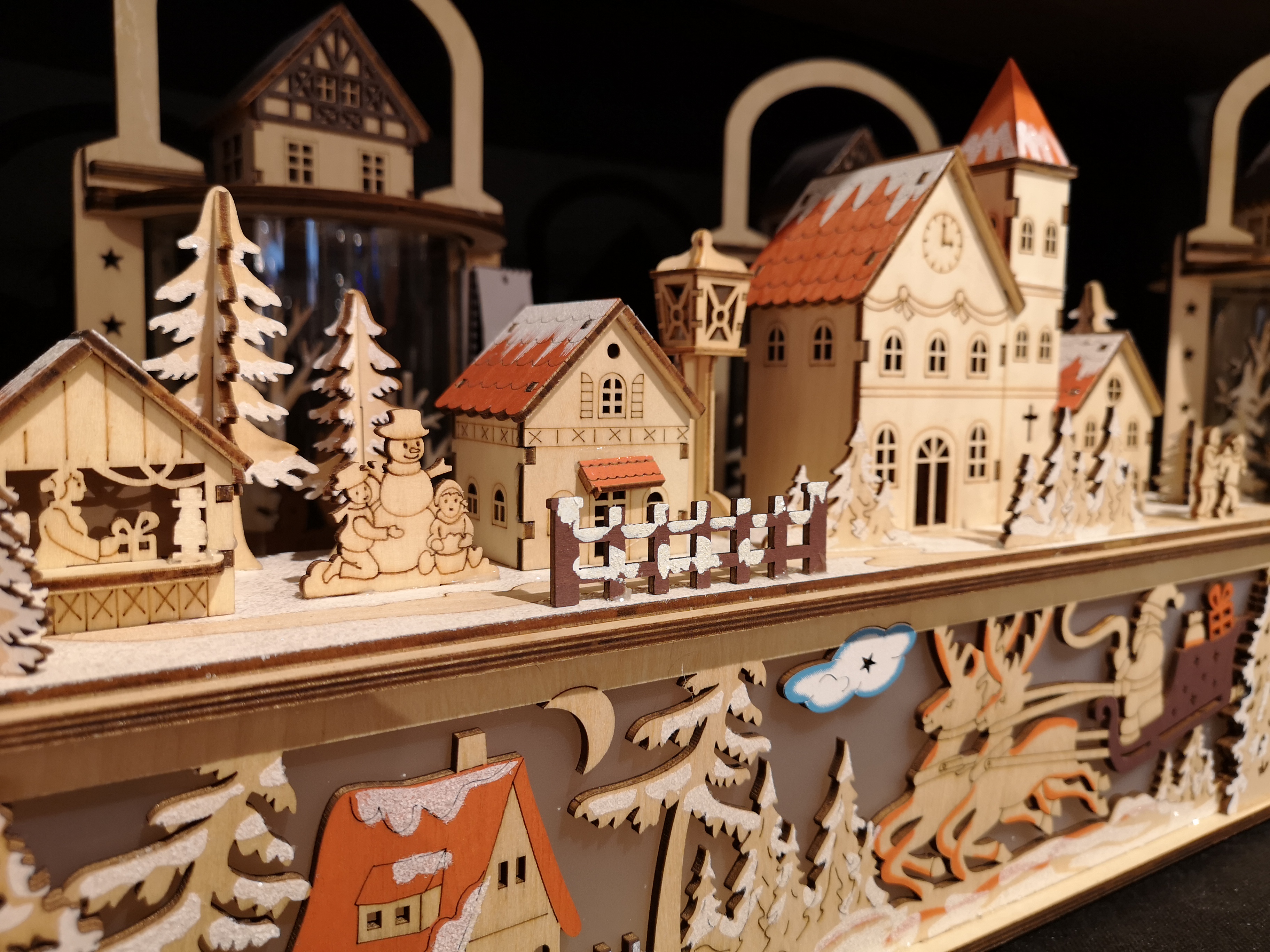 WOODEN FESTIVE SCENES
TRADITIONAL
Add a bit of Christmas theatre to your home with these rustic Gisela Graham ornaments, including forest scenes decorated with snow, Lanterns lit with LED Lights and layered frames featuring festive scenes.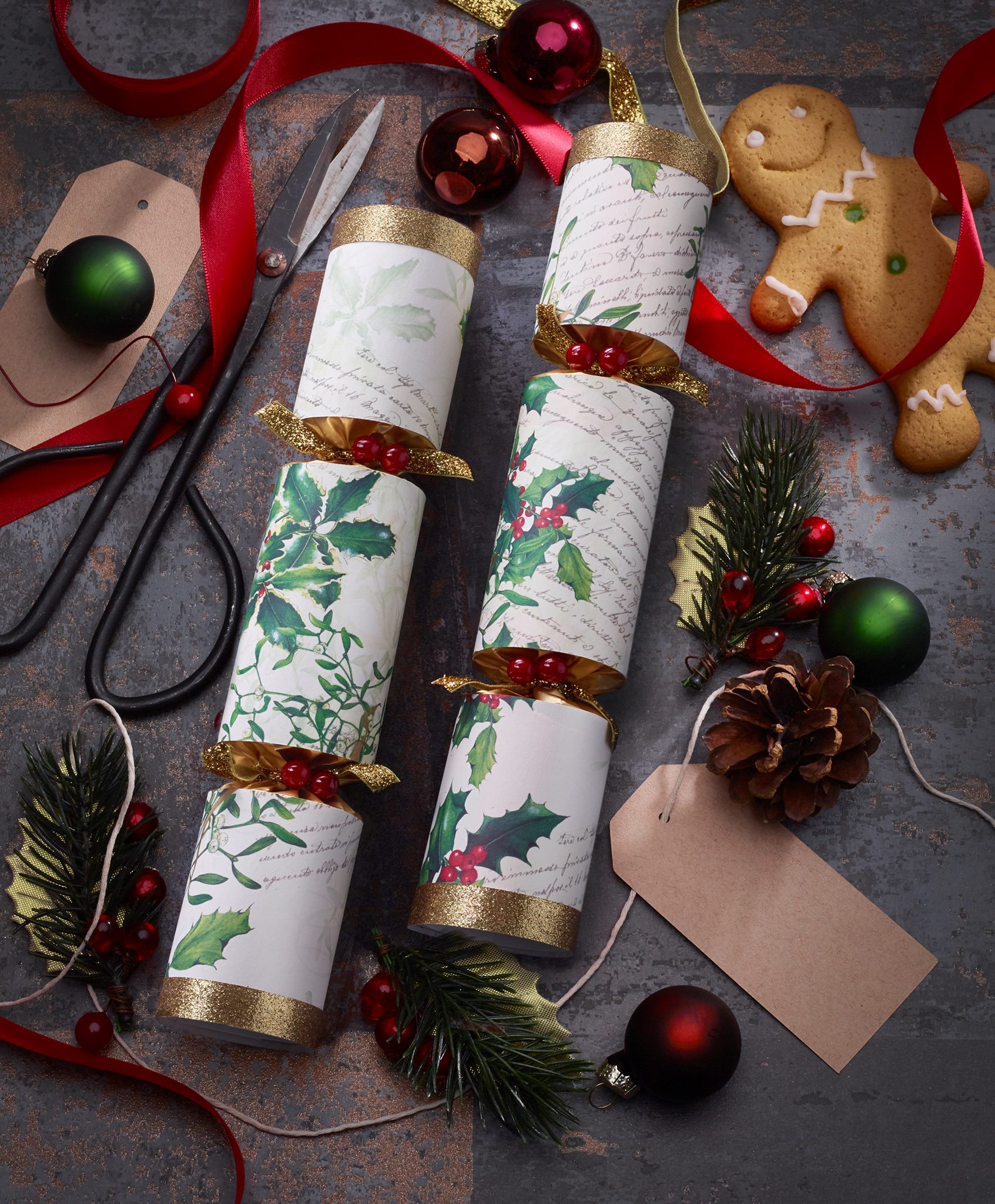 TABLE DECORATIONS
SET THE SCENE
Your Christmas table setting is never complete with out a Christmas cracker! Discover our collection of stunning crackers filled with festive treats as well as table runners, cotton napkins and plenty other table accessories in a variety of themes to suit.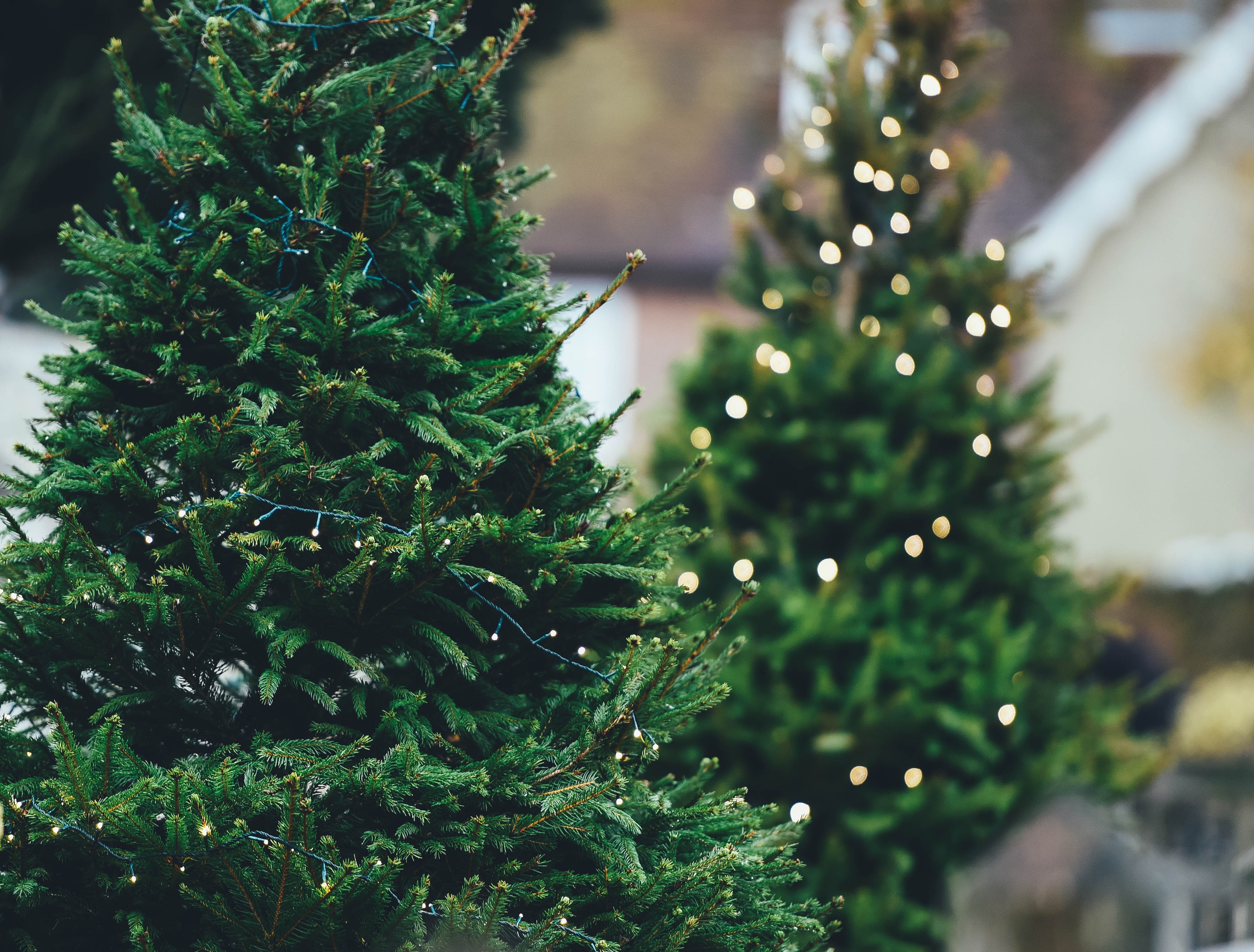 TREES & LIGHTS
TWINKLE
Ensure your tree takes centre stage year after year. Discover our collection of artificial trees from a rich, deep green of a Mayberry Spruce or a touch of snow on a Caledonian Tipped Pine.
(Trees available in a selected range of sizes)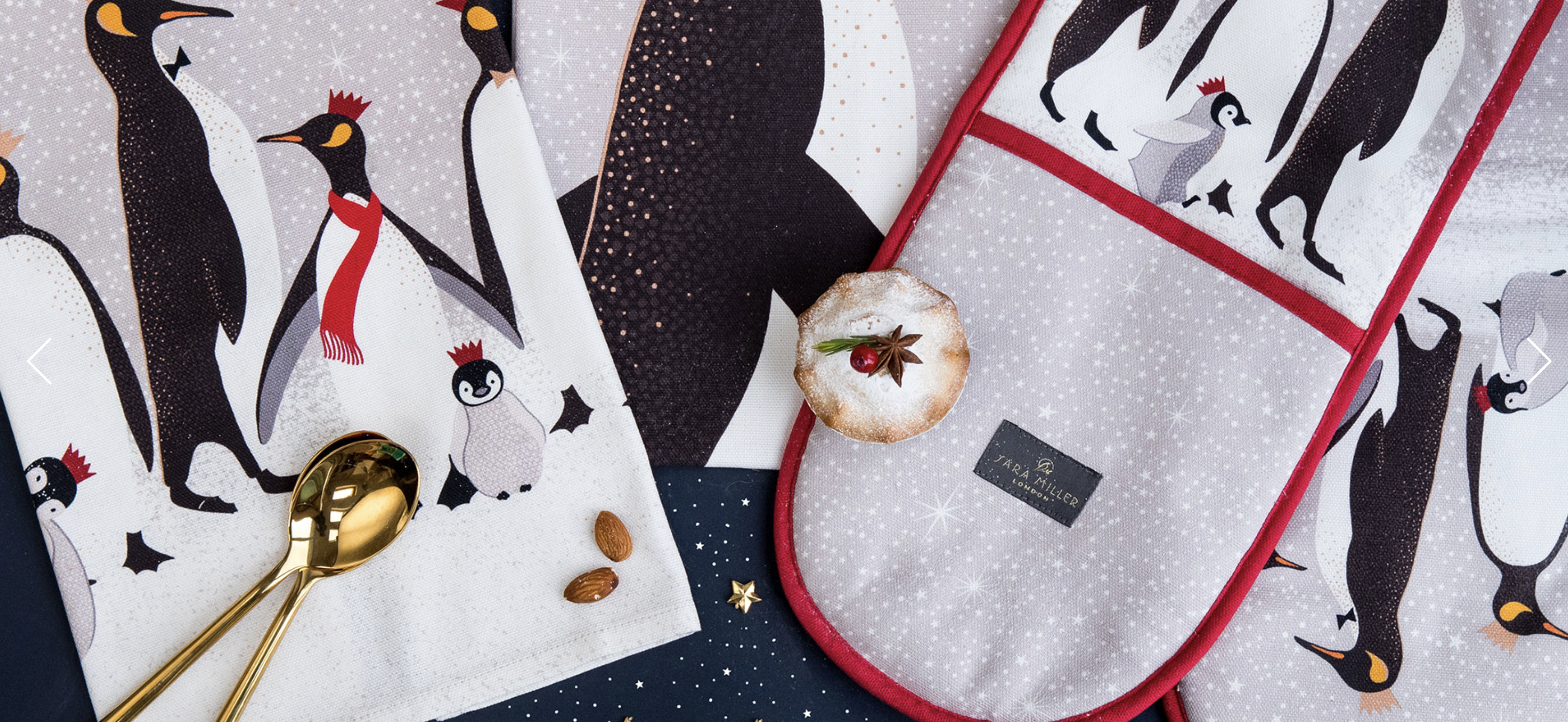 Is your home guest ready?
Fizz, Bang, Pop it's Christmas!