Handbag Exchange
May 2019
Time to tidy out those closets and dust down those once-loved, go-to handbags as The Great Handbag Exchange is back for another year! 
6TH - 26TH MAY 2019


If you have any unwanted handbags at home that are in a re-sellable condition, simply bring them in-store and you will receive a 20% off voucher for a new one!

All the handbags donated will be given to Cancer Research UK, to be sold in their shops, meaning you're helping to raise money for an incredible cause.
*The voucher can only be used against full price products. Voucher expires on Sunday 23rd June 2019 and cannot be used in conjunction with any other offer. One voucher per purchase and only one voucher will be given per donator, not per bag donated. 
The Great Handbag Exchange 2018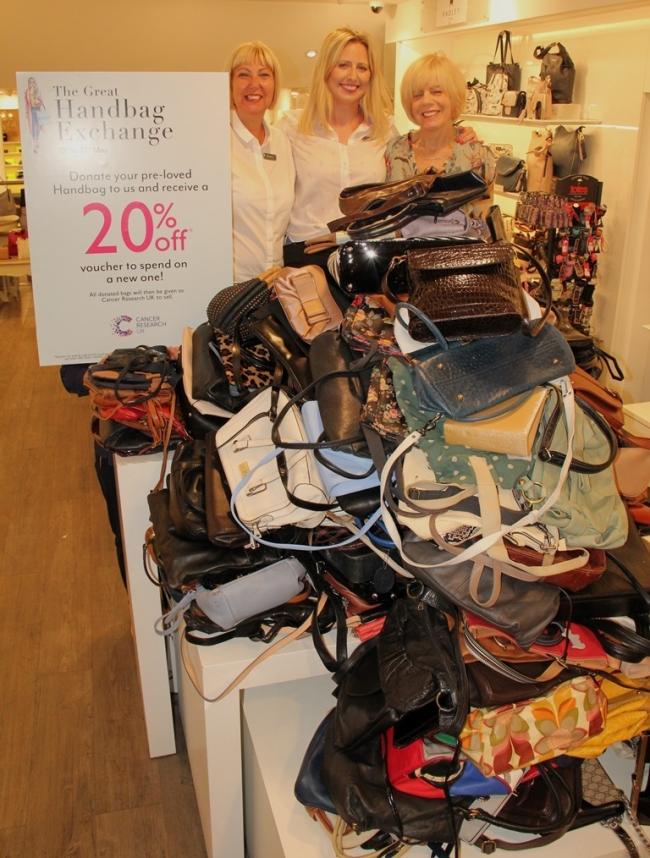 Last year The Great Handbag Exchange, saw 200 bags donated by customers and were given to Northallerton's Cancer Research shop on the High Street. Within the first week the bags were flying off the shelves at the Cancer Research shop and in the first week alone raised £500.
Barkers accessories buyer Kate McCain said: "Our customers are both incredibly generous and supportive of any fundraising organised by Barkers, so it came as no surprise when we received so much support for our appeal.
"We thought that inviting customers to donate their quality handbags was a great way to recycle the bags and raise vital funds for a fantastic charity.
"We were overwhelmed by the response, and it was fantastic to see so many handbags being brought in."