A new day is a blank canvas—offering a clean slate to reimagine how we live, work, play, and eat. And with Le Creuset's colourful pioneering spirit, at the forefront of colourful cookware since 1925, it's easy to bring vibrancy and creativity to the table throughout the day.
From sunrise to sunset, Le Creuset adds an unexpected touch of colour to cooking and living spaces, always keeping track of the shifts in collective mood and desires. From the lively new and brilliant blue of Azure to the bold and timeless Volcanic, there is a daring or demure colour pairing palette to colour the day, your way. 
Casually cool with elevated elegance, Le Creuset cookware is the colourful companion that moves comfortably from stove to table at any time of day, providing home cooks with flexibility in the kitchen. Le Creuset's simple-to-make recipes with nutritious ingredients, incorporating easy techniques such as one-pot cooking, also make cooking a joy. 
All of Le Creuset's cookware is crafted with premium materials, from Enamelled Cast Iron and Stainless Steel to Toughened Non-Stick and is built to last regular use. So from power brunches to busy lunches and relaxed dinners around the table with family, Le Creuset is a loyal kitchen companion, with you every day, all day, for a lifetime.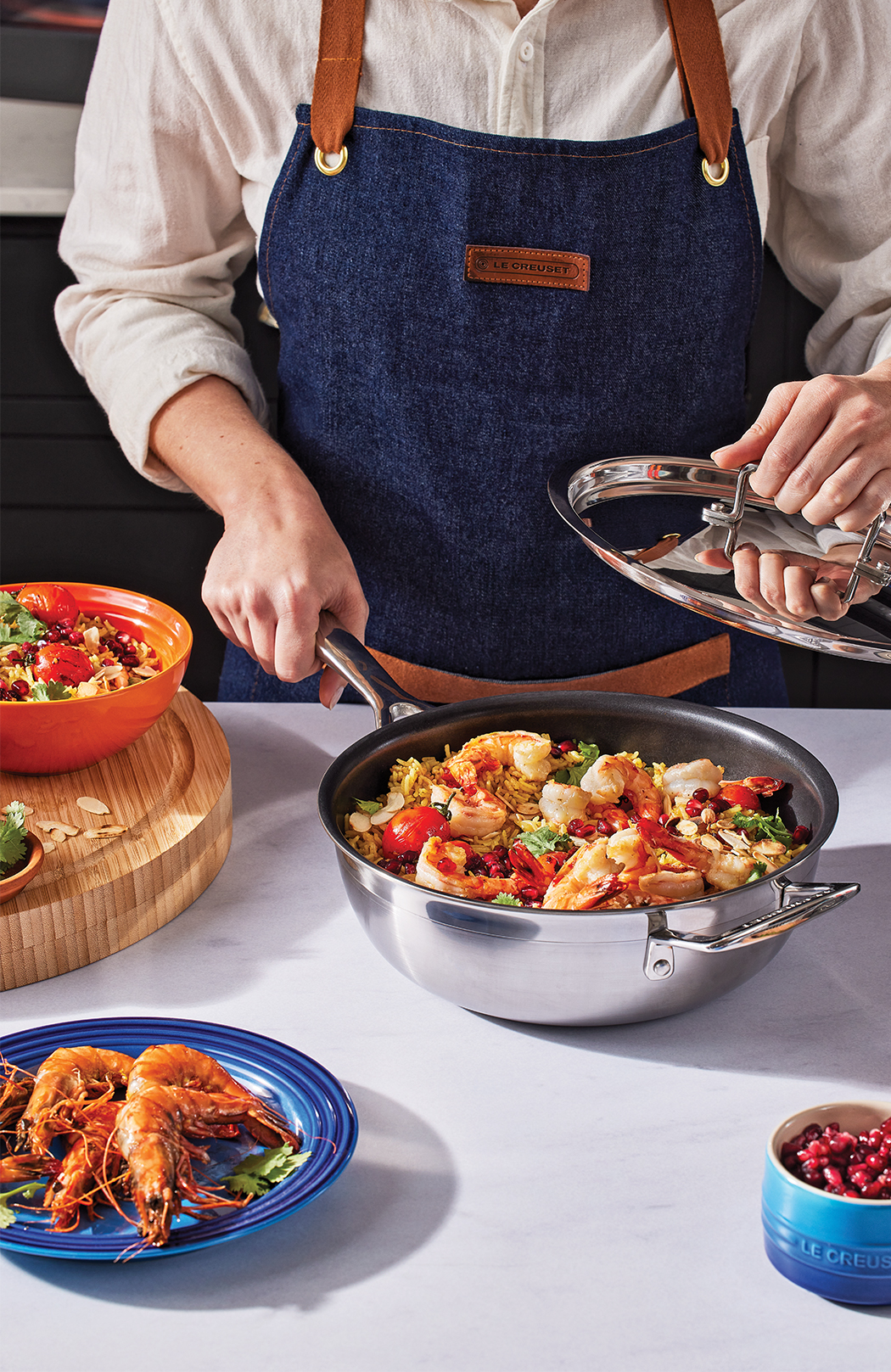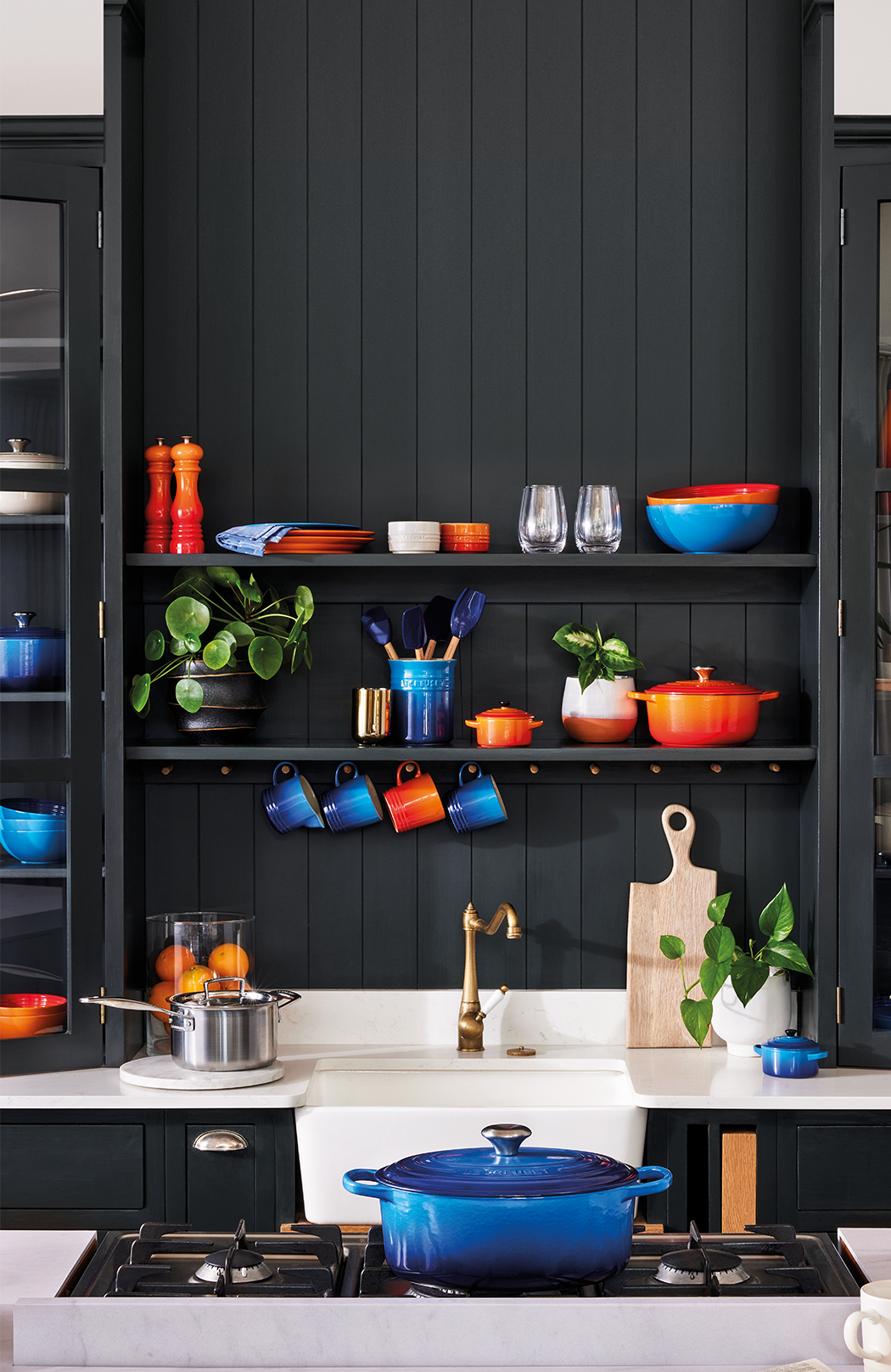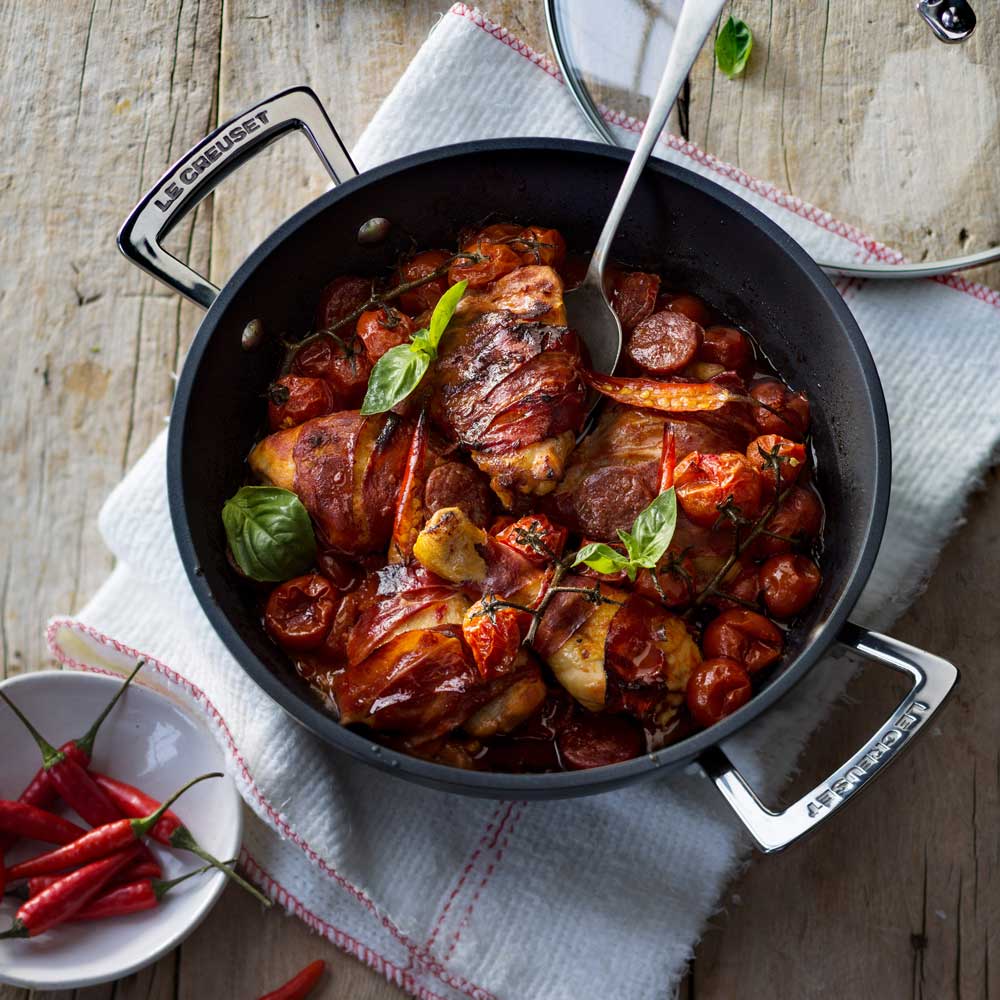 TOUGHENED NON-STICK
Toughened Non-Stick is a range of sleek, versatile pans perfect for everyday use. Each pan features our ultimate non-stick coating inside and out, to create a durable and long-lasting pan that is PFOA-free and is tough enough withstand use of metal utensils. Toughened Non-Stick is suitable for all types of hob, including induction, and is oven safe to 260°C.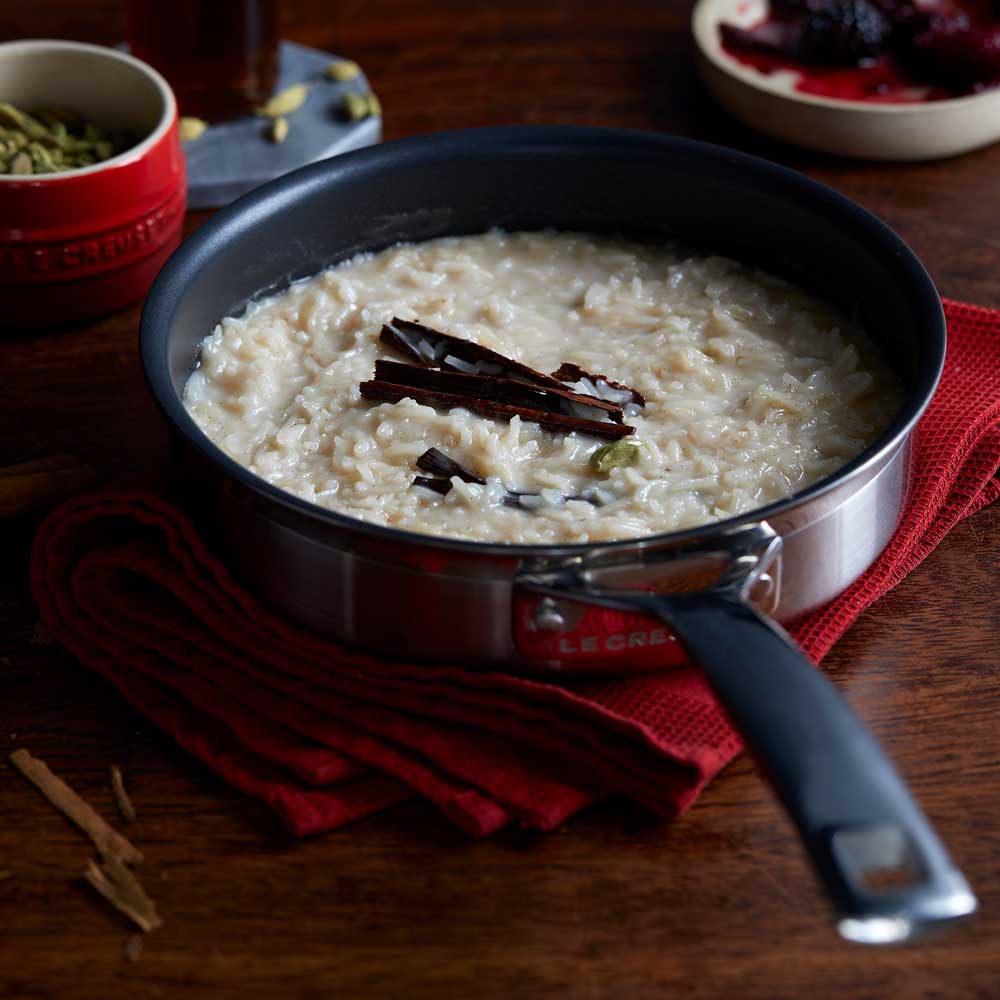 3-PLY STAINLESS STEEL
Stylish design and superb cooking results are at the heart of our 3-ply Stainless Steel cookware. Using the latest multi-layering technology, where premium-grade stainless steel and aluminium are bonded together to form a special 3-layer material, heat spreads evenly and gently throughout the entire pan from base to rim.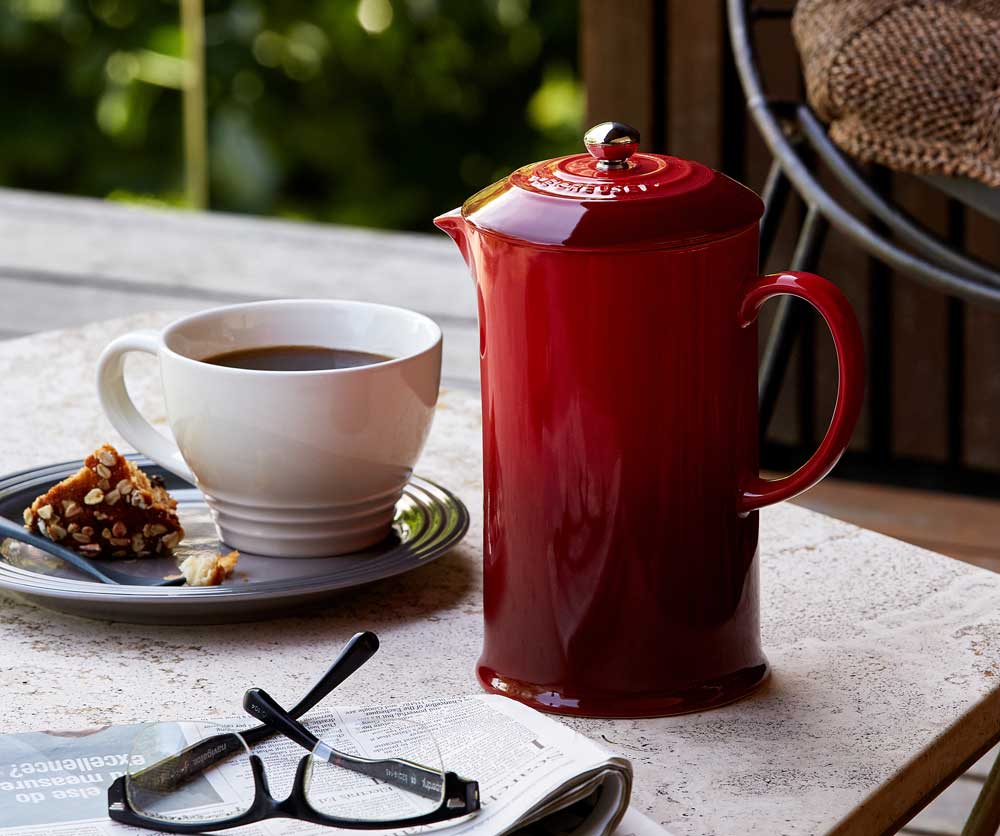 STONEWARE
Made from specialist clays and fired at the highest temperatures, all our stoneware is strong and durable, so much so that we offer a 5-year guarantee on each piece. Thanks to our enamelling expertise our stoneware is also easy to clean and scratch resistant.