Bra Fitting Service
Make an appointment with us
Our complimentary bra-fitting service is by appointment only. 
Our bra-fitting experts are always here to help and provide advice to help you look and feel better. We hope that running on an appointment-only service will mean that every customer will receive a more one-to-one service, having more time to offer a truly personal, complimentary fitting.
To make an appointment, please call us on 01609 772303, and ask to speak to the Lingerie Department. Alternatively, pop in to our Lingerie Department and ask a member of our dedicated team.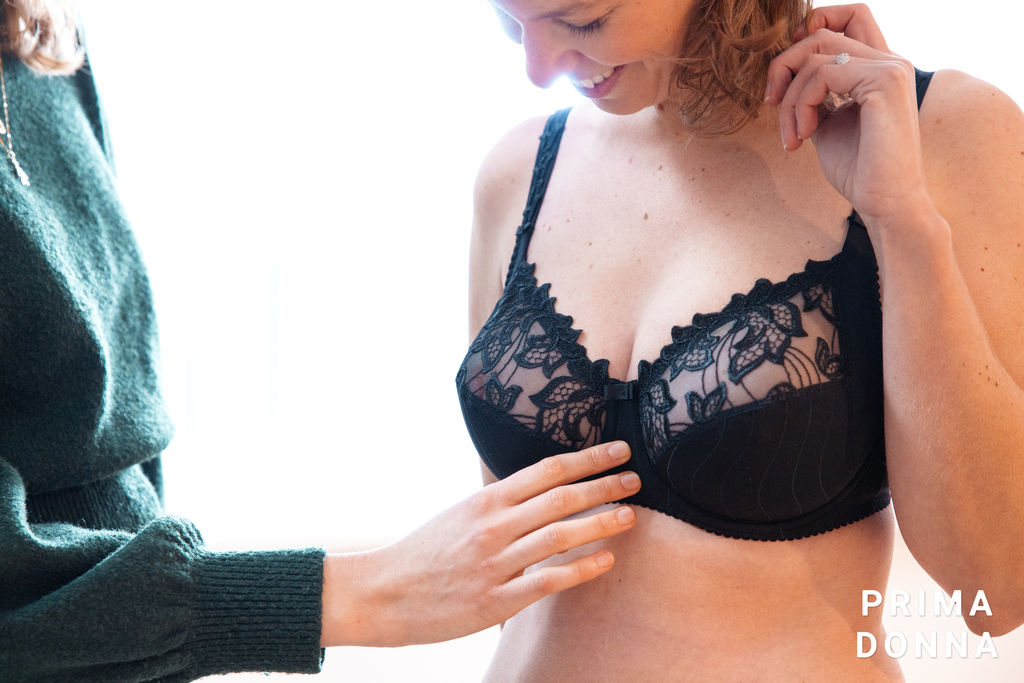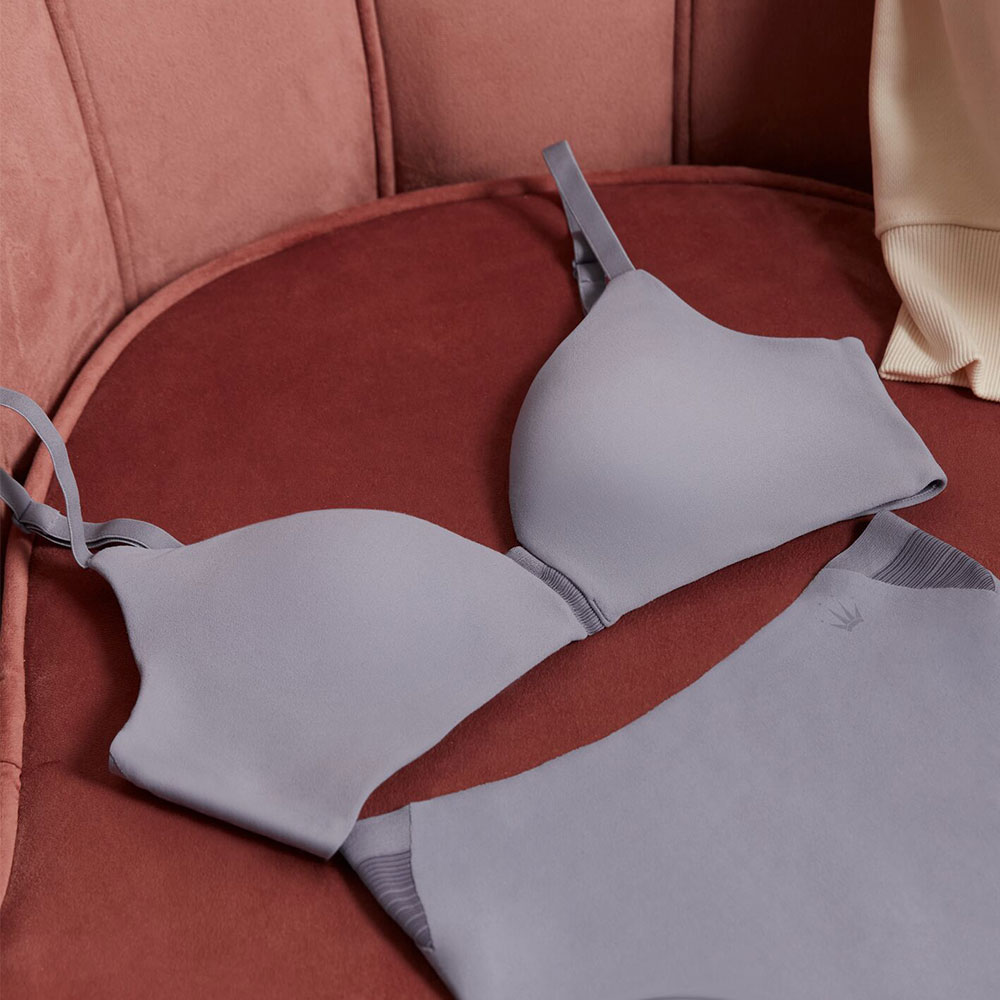 First Bra
Let's get it right the first time around, with smaller cup sizes available. 
Our first time bras are lightly padded with no underwire.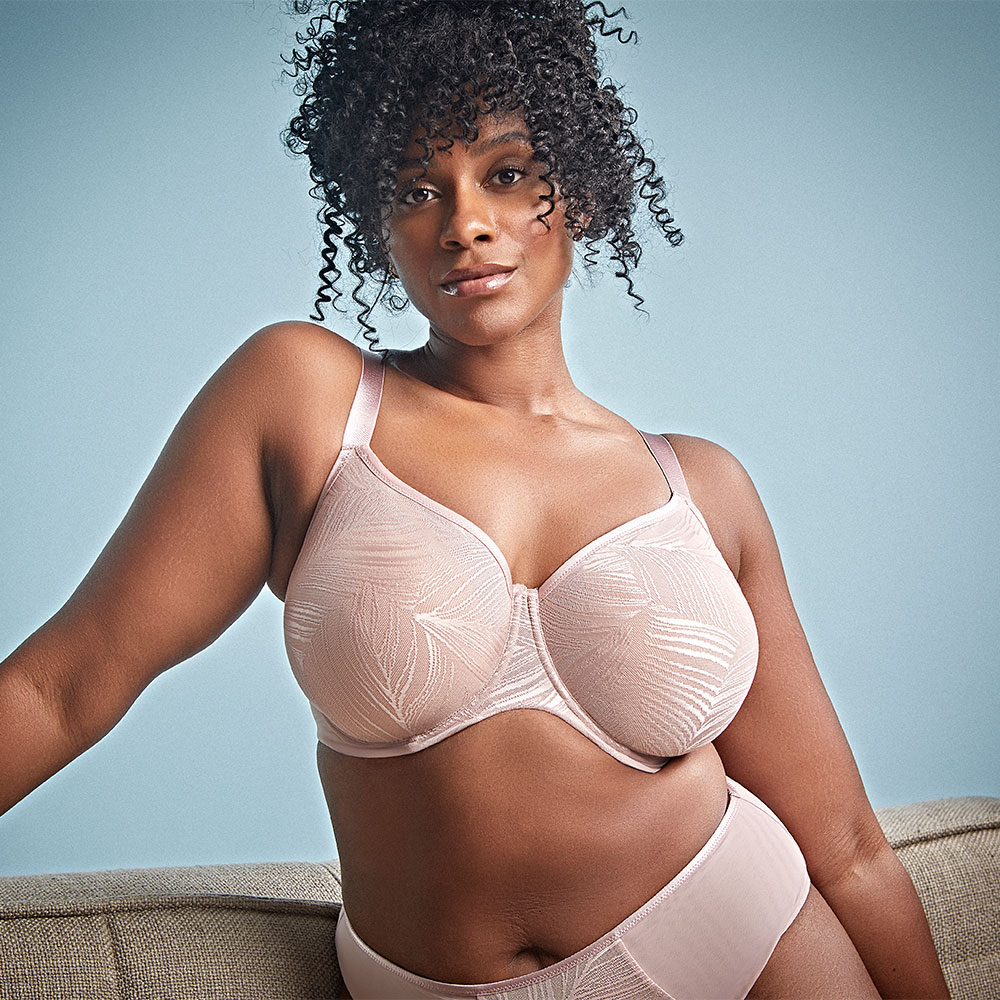 Fuller Cups
Don't forfeit style for size. Browse through our range of beautiful, branded lingerie with selected styles available in sizes up to K.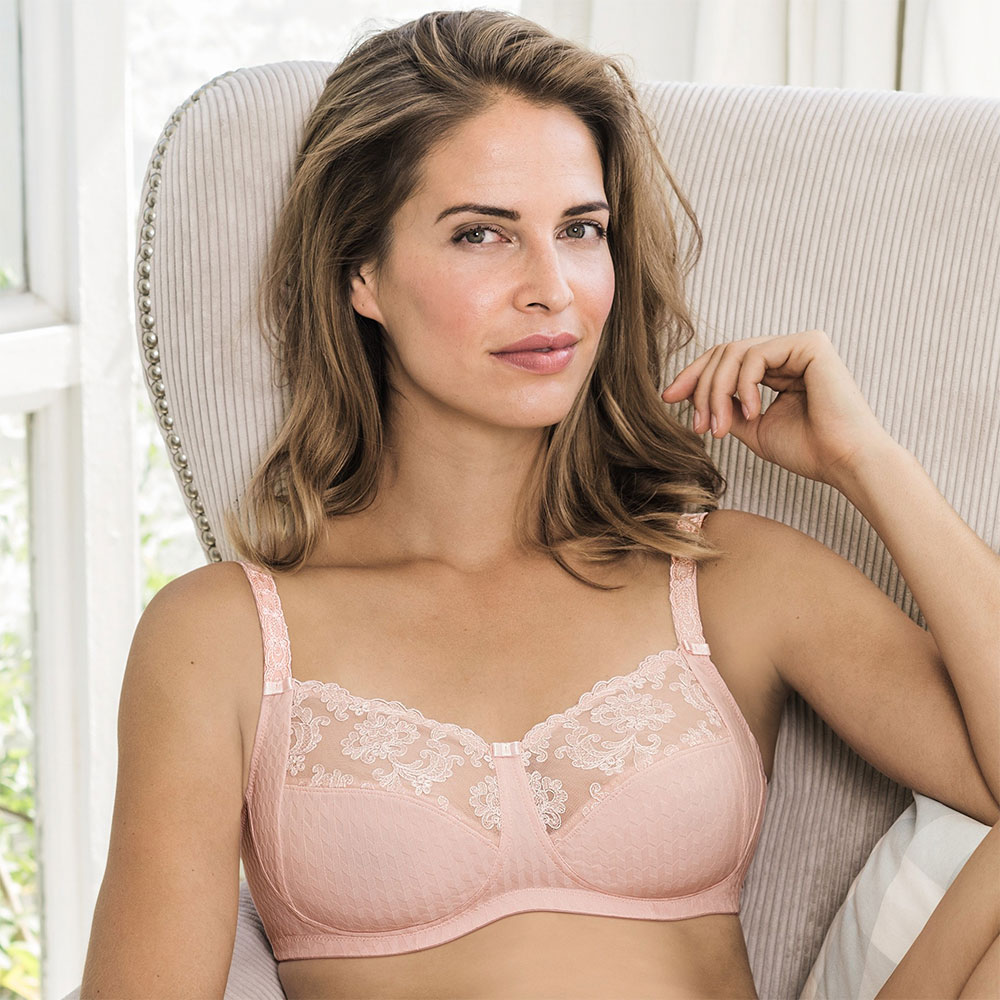 Post-Surgery and Mastectomy Bra
A range of bras specifically designed towards the individual needs for women before or after breast surgery.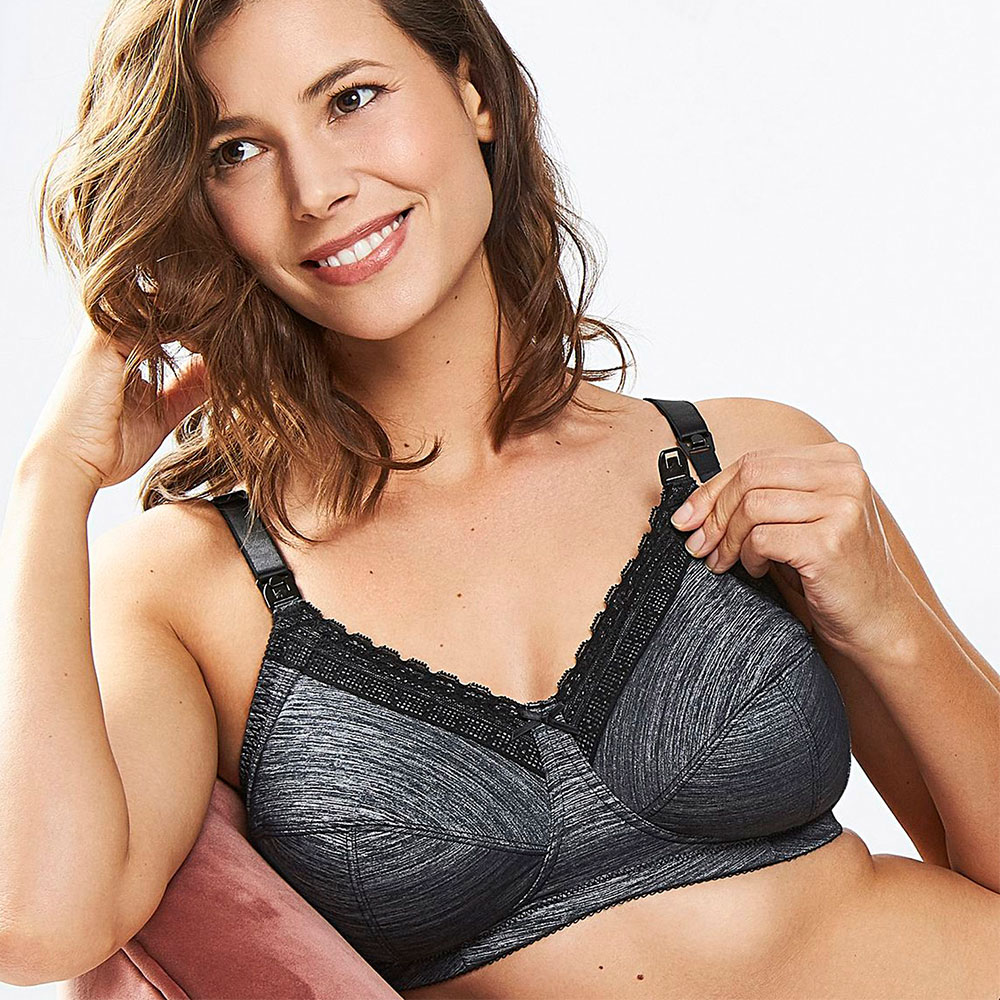 Mums & Mums-to-be
We offer maternity bras for those breastfeeding mums, as well as non-wired bras for comfort.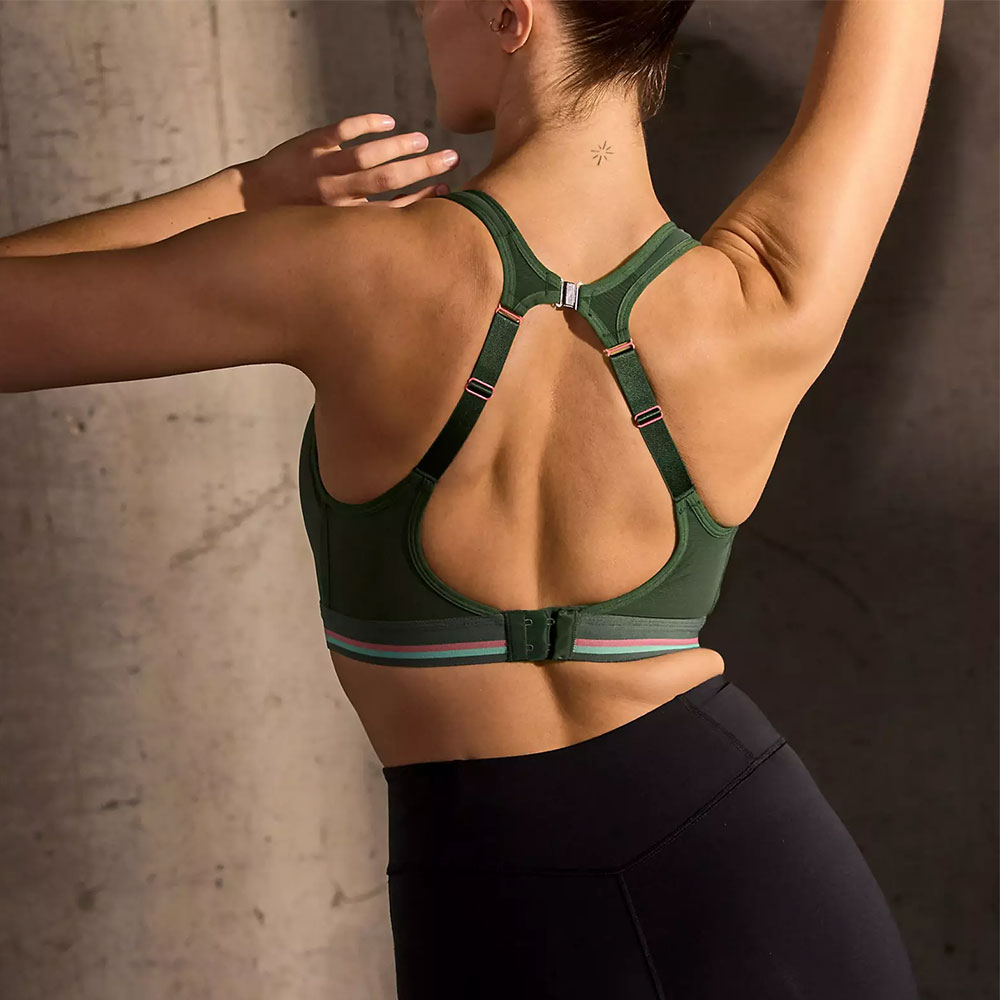 Beat The Bounce
Don't let your sports bra ruin your routine. Discover our range of modern design, branded sports bras. Support with confidence.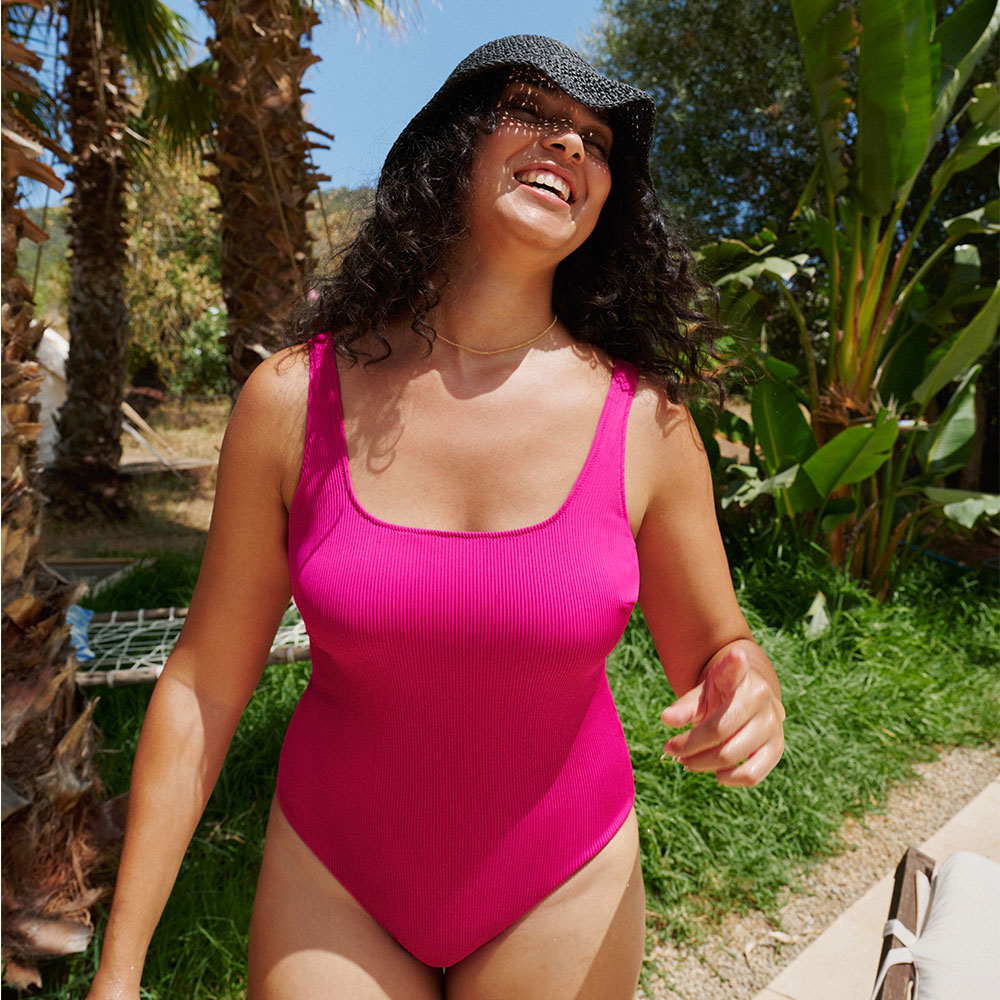 Make a Splash
Choosing swimwear to have fun in the sun! Including bikinis, one pieces and cover ups.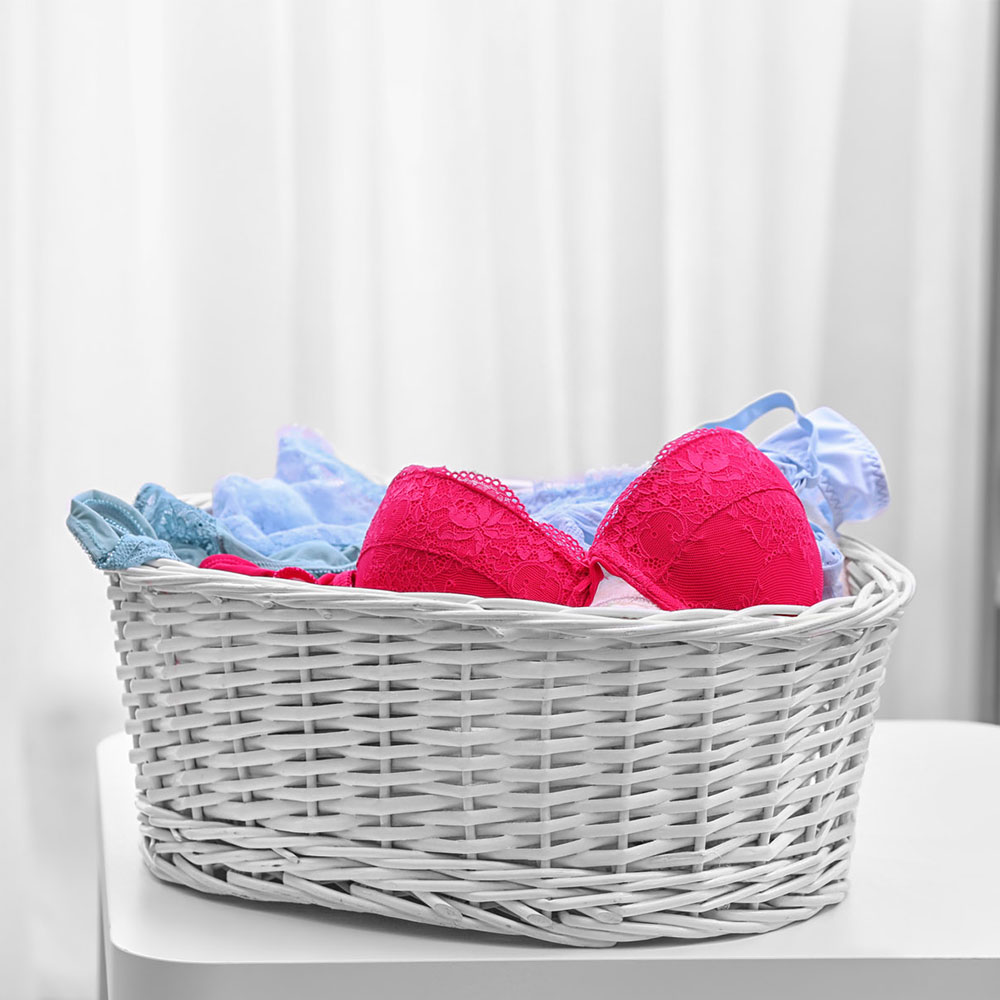 Washing Advice
Keep your lingerie in tip top condition with advice on bra care. Please just ask a member of our Lingerie team.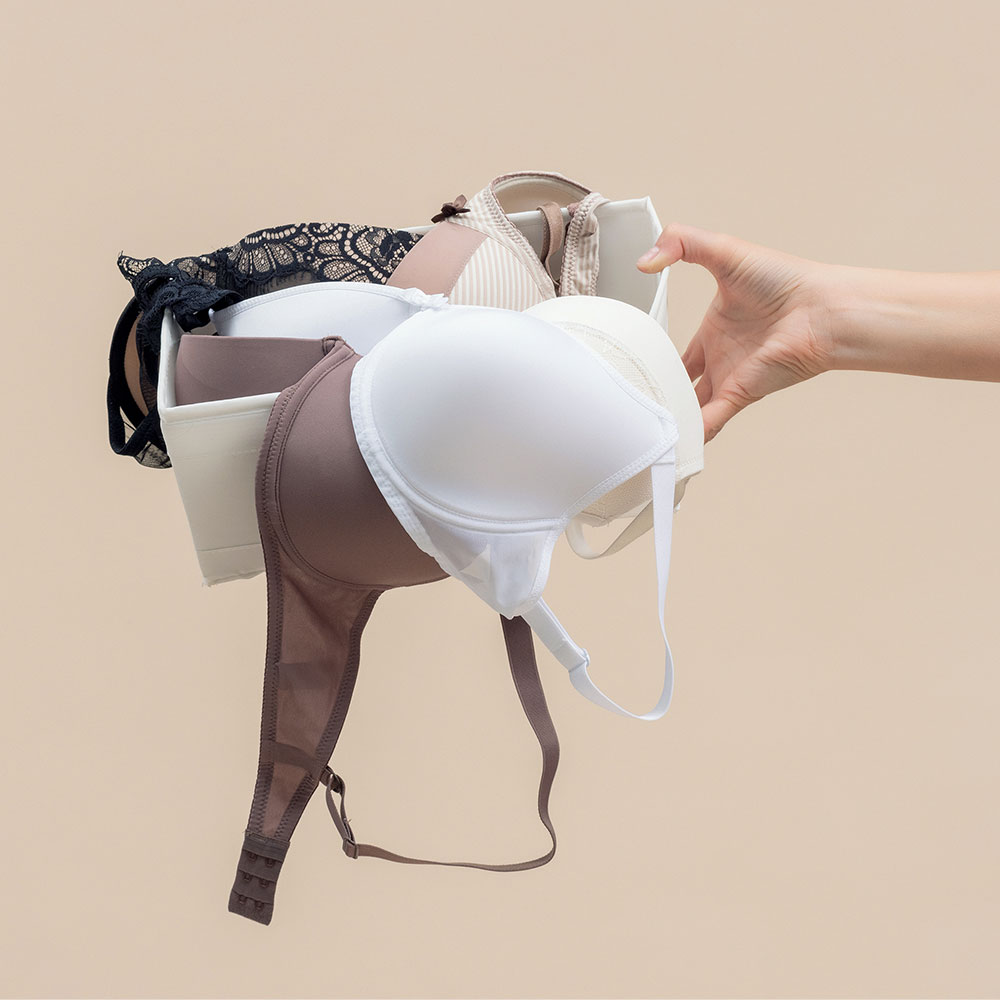 Expert Tips
All the up-to-date information about how to make your underwear last longer & feel better.
meet the Team
We understand the importance of wearing a bra that fits you just right. This is why our expert team of Fitters are dedicated to providing the ultimate Bra Fitting experience. During your appointment, your Fitter will try to make you feel as comfortable as possible, below you can find out more about the ladies who will be taking care of you at your appointment.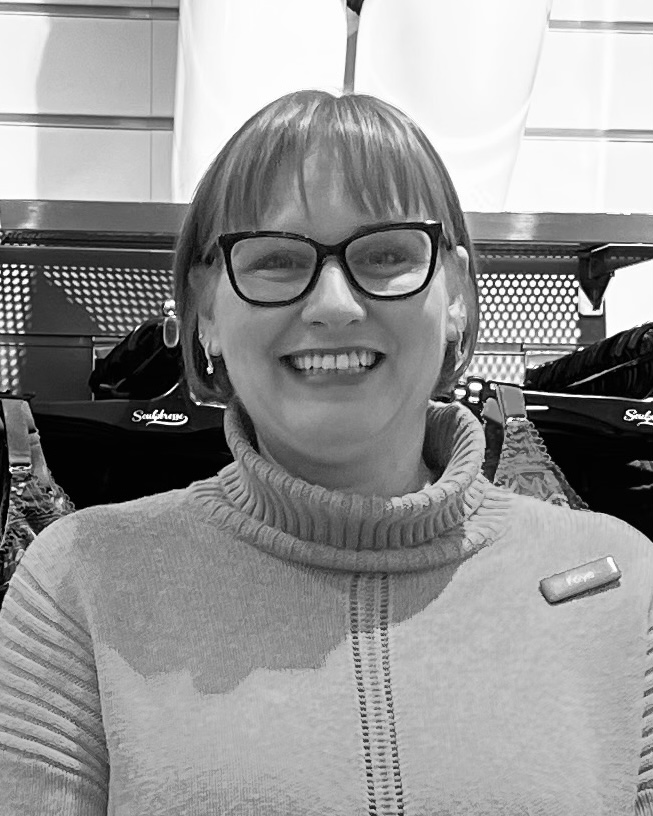 Faye
Faye is an experienced Fitter, having started working on the Lingerie Department in 2015. Her favourite part of her job is "seeing customers walk out of our shop happy." It really is remarkable how much of a difference wearing the right bra can make.
Faye's interesting fact is that 80% of a bra's support comes from the band, rather than the cups or straps. This is why it may be useful to get fitted more often, if your weight has fluctuated.
Emma
Emma began working at Barkers back in 2020 and has enjoyed being part of our friendly team ever since. Emma said the best thing about her role is "getting to help our lovely customers".
Emma's top tip is to do what she calls, "The Sweep". Point the index fingers of both hands down at the centre of your bra, where the two wires meet, and sweep your fingers across the breast tissue. This is to make sure your bra sits comfortably on your chest.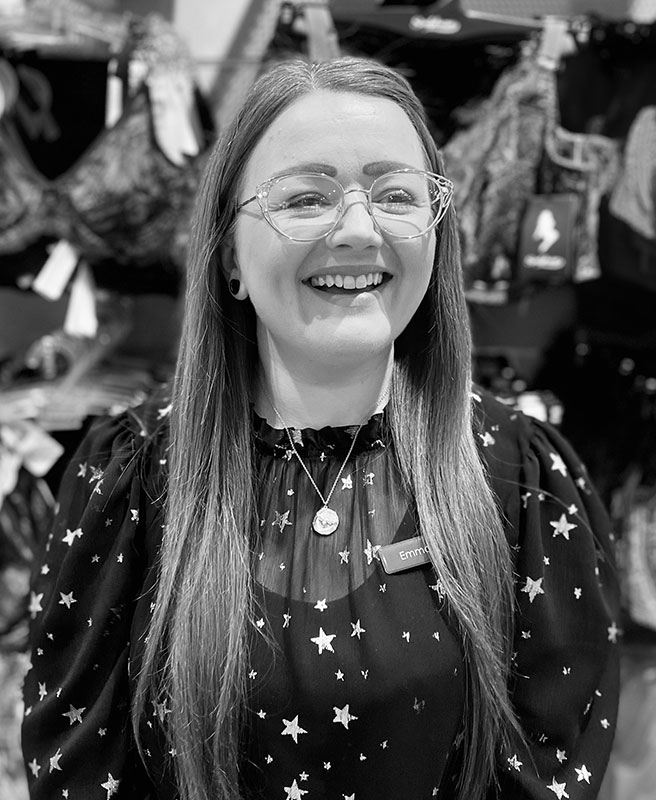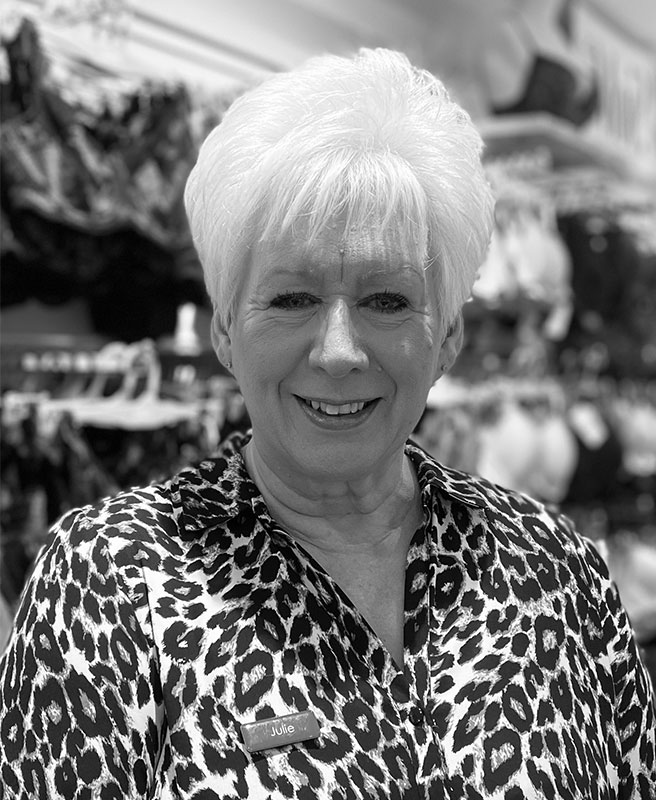 Julie
Julie has been working at Barkers since 2019 and finds her role very rewarding. She said her favourite part is "getting to provide a service for people & also being part of a wonderful team".
Julie said finding a good bra, not only makes you feel better, but look better too! A good fitting bra can transform any outfit and gives you a boost of confidence to get through your day!
Sandra
Sandra is our most experienced Fitter, she began working at Barkers in 1980 when she was 16 years old & had equated over 20 years experience. Sandra returned to the Lingerie team in 2022 and said her favourite part about working in this role is seeing customers gain more confidence with the team's help.
Sandra's top tip is to lean forwards and drop into your bra naturally, to ensure you get a good fit and make you feel more comfortable throughout the day.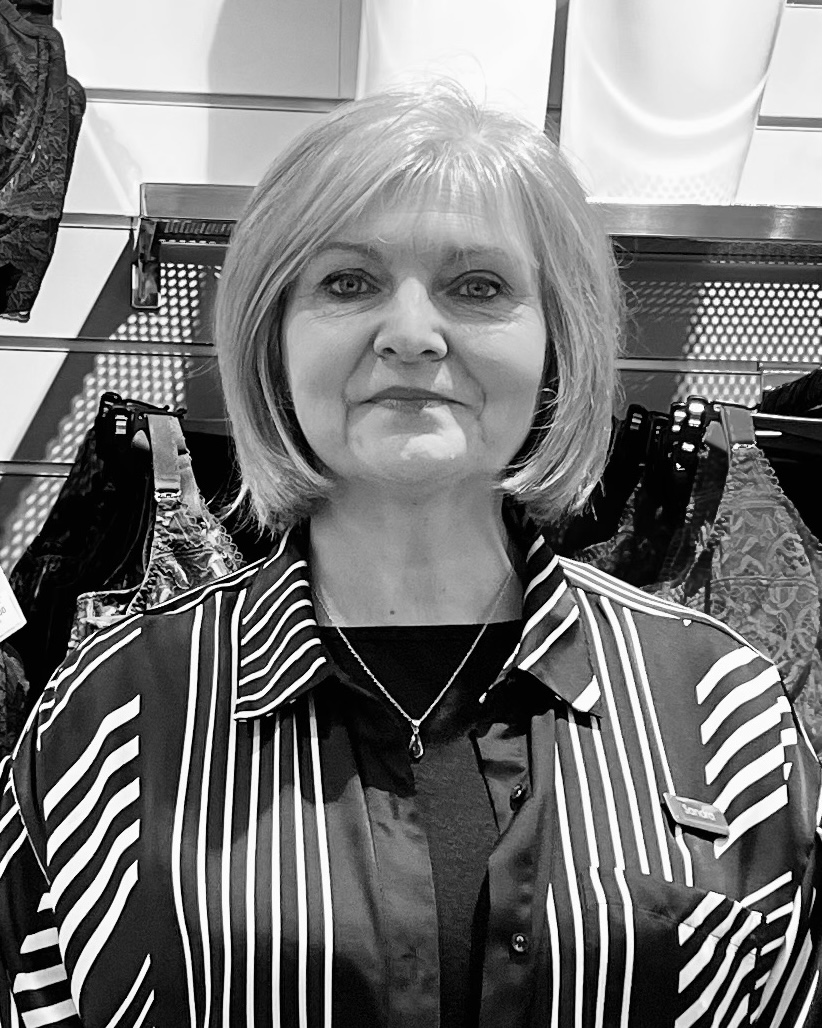 Here's what one customer had to say...
"Julie made me feel so at ease during my appointment. I had put on a bit of weight and felt embarrassed trying bras on, but Julie helped me with such dignity - I didn't have time to think about my issues! Finding the correct shape and style that suited my new body gave me a huge confidence boost, it made me feel so happy! I bought two bras on the day and ordered another one which will be sent out to my home, so I don't even have to collect."
Q: How long will my appointment last?
A: Your appointment can last anywhere from 20 minutes, to an hour. This varies from person to person, as all bodies are unique. We will not rush you out the door - stay as long as you please!
Q: What can I expect on the day of my appointment?
A: The first thing you'll notice is that our Fitters will not measure you with a tape, but instead use their expert eye to assess you. This is because all brands and styles are unique - just like your body, so it is important to make sure you're in a bra that's right for you. Throughout your appointment the Fitters may ask you relevant questions, to consider what style of bra works for you & give you as much advice as they can. You can expect to feel very comfortable and at home in our Fitting Room.
Q: What can I get out of having a Bra Fitting?
A: We all know that wearing the correct bra size is important for your comfort & confidence. Having a well-fitting bra transforms your outfit & boosts your self-esteem. We hope you will come out of your appointment feeling accomplished, having had a new lease of life! 
Q: What should I wear whilst getting fitted?
A: We suggest you wear your usual bra, so that our Fitters can get an idea of your current size and whether or not it is working for you. It's also useful to wear clothes that are easy to take on and off, as our Fitters will need to see your body when you try different bra styles on.
Q: How often should I get fitted?
A: We would recommend coming to get fitted once or twice a year. However, you may find it useful to see us more or less often depending on weight/fitness fluctuations.
Q: What bra sizes do you offer?
A: It's important to remember that different brands offer different sizes. We stock all sizes from A - K cup, though this will vary between brands. We try to be as inclusive as possible, but feel free drop in and ask one of the team for help.
Have a question we haven't covered here? Contact us via 01609 772303 and ask to speak to one of the Lingerie team.
More Lingerie & Nightwear Brands